TICKET REDEMPTION
THE REDEEM MACHINE
ANDAMIRO'S HIGH-TECH, INTERACTIVE SELF-SERVICE KIOSK ACCEPTS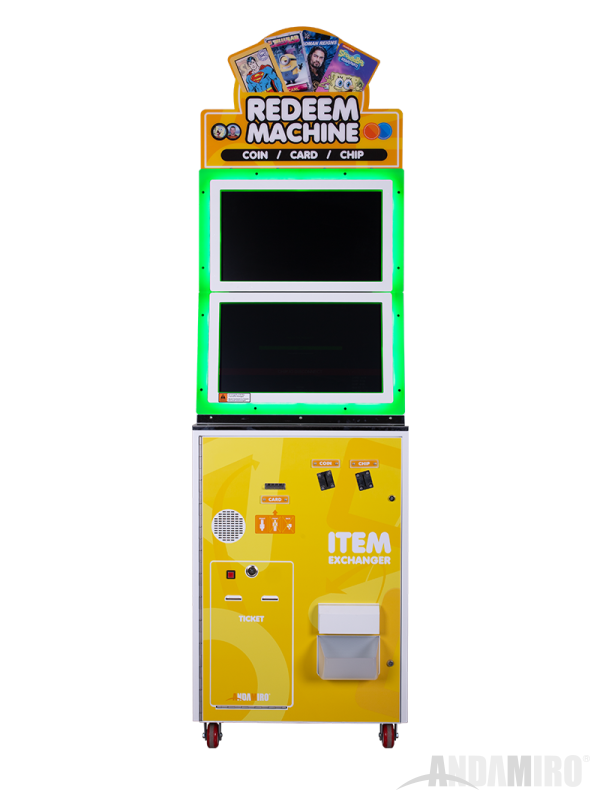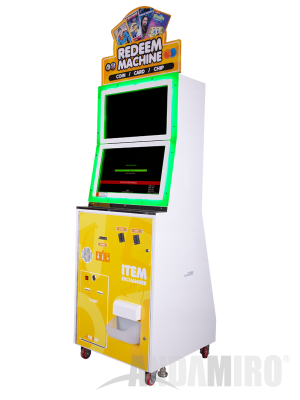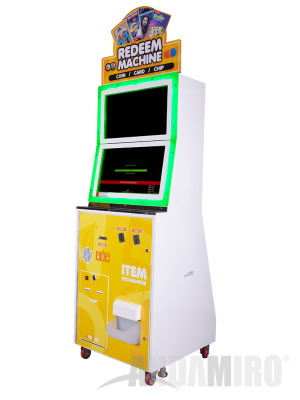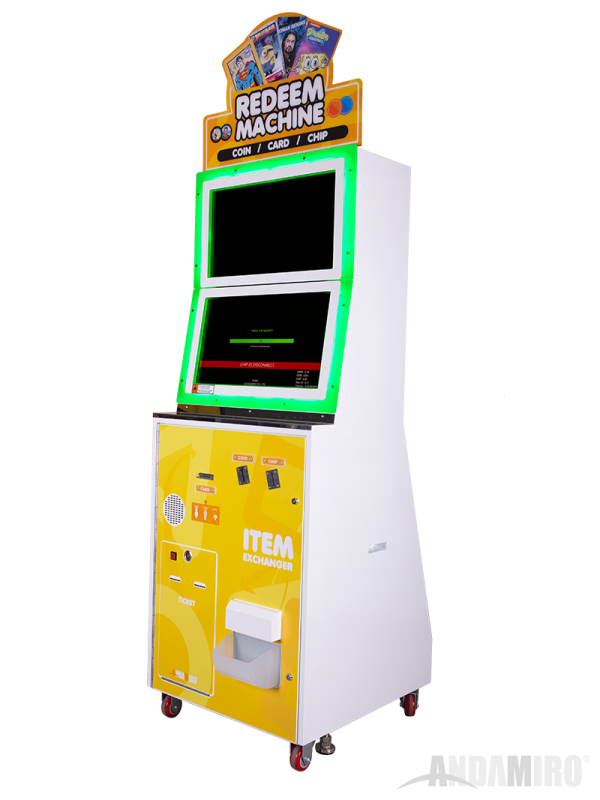 Dimensions
656mm x 842mm x 2,272mm
26" x 33" x 89"
Packing Dimensions
795mm x 700mm x 2,020mm
31" x 28" x 80"
Product Weight
110 kg / 243 lbs
Packing Weight
130 kg / 287 lbs
SUPPORT
Leaflets (1)

Manuals (2)

Document (0)

Trouble shooting
Video List (0)
FEATURES
- Andamiro's high-tech, interactive self-service kiosk accepts, validates and counts collectible redemption cards, coins and chips.
- Ships ready for Andamiro's SpongeBob, Minions and WWE game cards as well as Bandai Namco's DC Superheroes cards.
- High-capacity solid-state SSD supports expansion capabilities for additional game cards and items.
- Recognizes bonus sets and awards "e-tickets" and points, accordingly.
- Compatible with popular swipe-card cashless systems, including Embed, Intercard and Sacoa.
- Ships with dual ticket dispensers for traditional "ticket" venues.
- Helps prevent card fraud and theft. Reads barcoded and RFID cards. Securely stores high-value trade-ins.
- Self-service operation eliminates need for staff intervention, reducing bottlenecks at the redemption center.
- Dual screens (23inch) enble user-friendly experience
GALLERY
Sorry, this is not available at the moment.
PARTS
동기화 작업중입니다
.
페이지를 이동하거나 닫으면 오류가 발생할 수 있습니다.
No.

Part name

Part picture

Code

Info

Part picture
Part Add