TICKET REDEMPTION
SPONGEBOB PINEAPPLE ARCADE
Collect All 9 Cards to Win the Bonus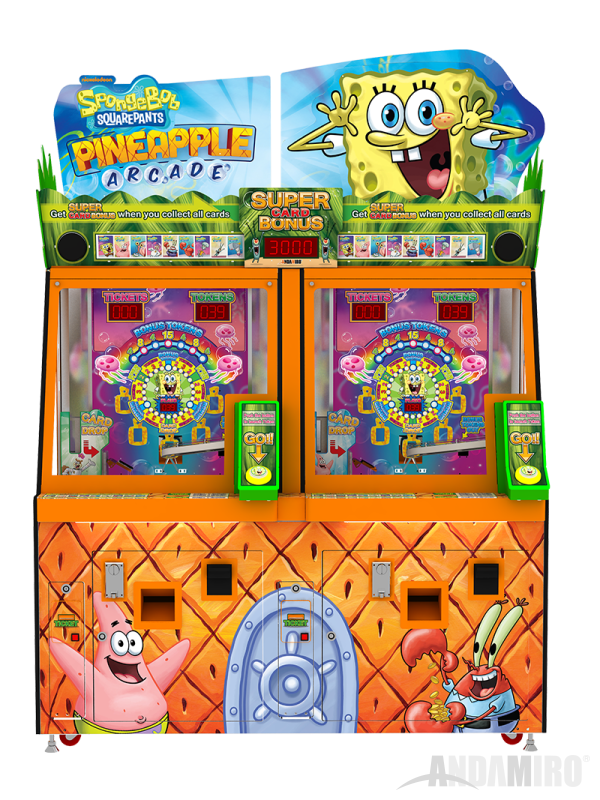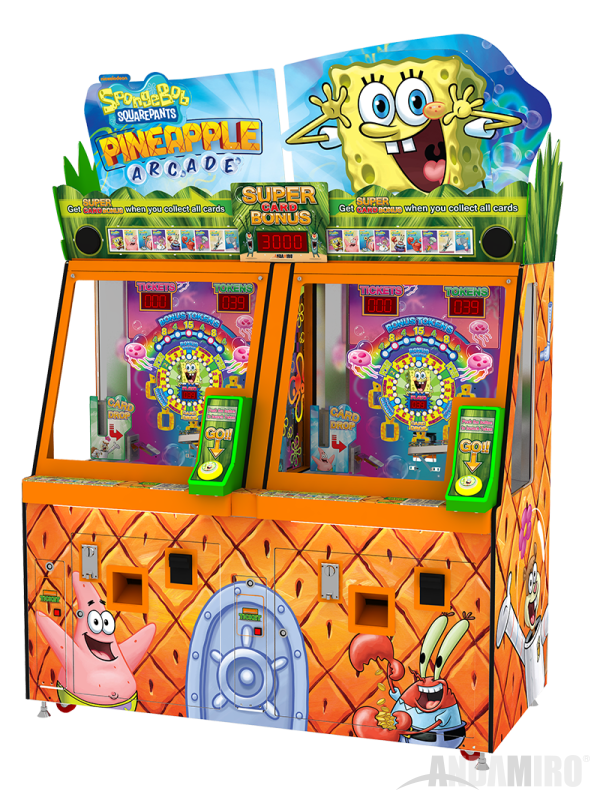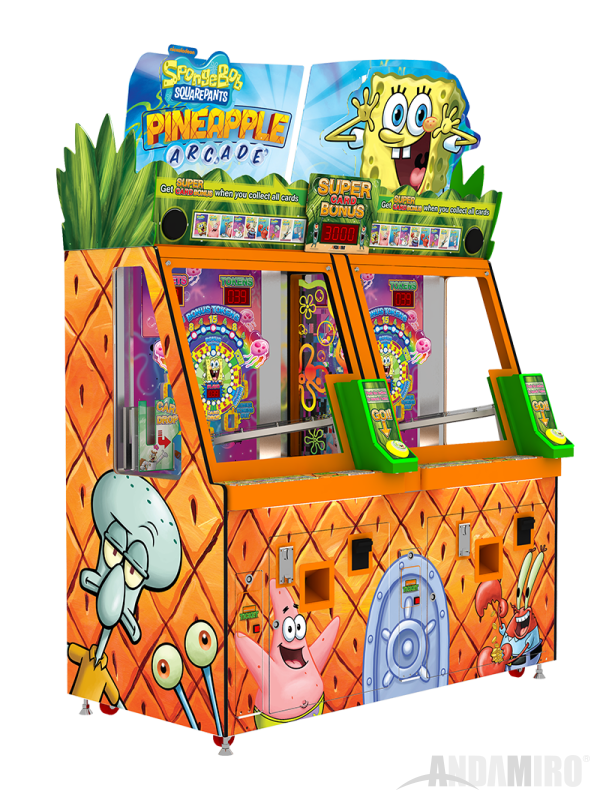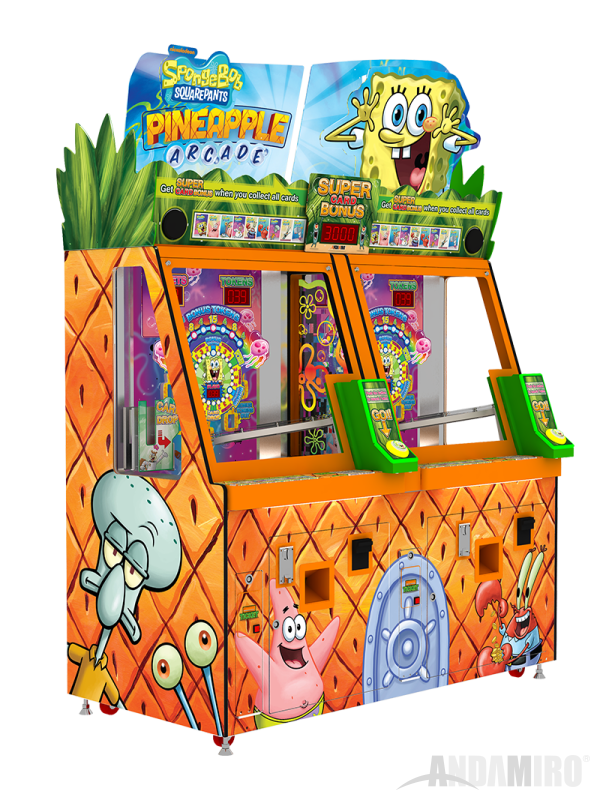 Dimensions
1,861mm x 976mm x 2,509mm
73" x 38" x 99"
Packing Dimensions
1,900mm x 1,150mm x 2,030mm
75" x 45" x 80"
Product Weight
380 kg / 838 lbs
Packing Weight
425 kg / 937 lbs
SUPPORT
Leaflets (2)

Manuals (1)

Document (1)

Trouble shooting
Video List (0)
FEATURES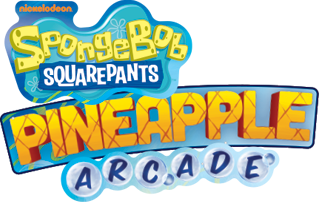 World Famous Characters
Beautifully Styled Cabinet
LED Lighting.

Players must skillfully time the release of a token through the moving targets to drop tokens, win free plays, and score cards that fall over the edge
Players are going to crazy when they see the cards, not only are they beautifully
designed but they have fun fatcs about the characters.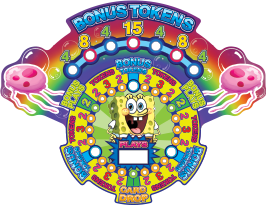 PARTS
Sorry, this is not available at the moment.