MUSIC
PUMP IT UP – XX<龙飞凤舞>
<20周年纪念版>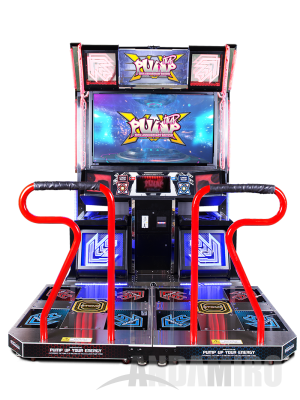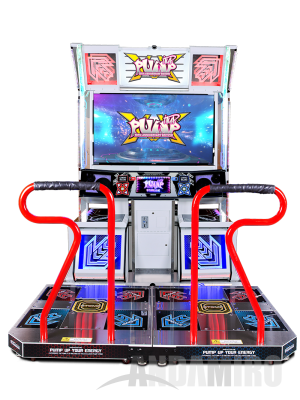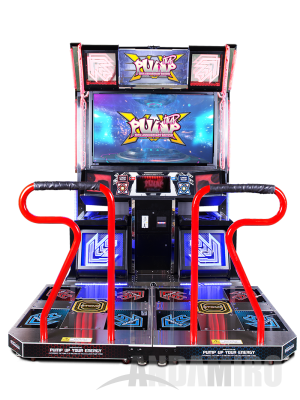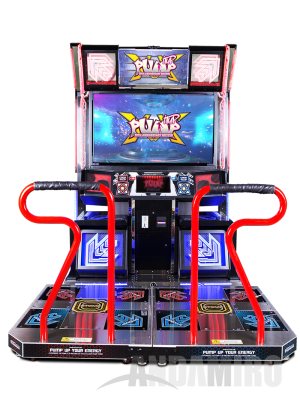 整机尺寸
1,780mm x 2,374mm x 2,386mm
70" x 93" x 94"
包装尺寸
1,750mm x 1,150mm x 2,120mm
69" x 45" x 83"
特征
PUMP IT UP'S NEW CABNET (White & Black)
New brilliant light show upgrades any location!
Unleash the Wall of Sound with 4 speakers and 2 subwoofers
HD Graphics Pop on a Giant 55" Screen
Build Revenue & Player Loyalty with A.M. PASS card(PIU login)
World's No.1 Dance Simulation Game!
Over 100 New Songs and Total 500 Songs, the Largest Volume of PIU Series Ever
Online Matching System
All High-Definition Quality Graphics
Upgrade 1
Extensive Music Library
FREE Updates Every 2 Months!
Updates Include 100+ Songs
K-POP, J Music, World Music, PIU Original Music,
and Collaboration with Other Music Games
Upgrade 2
World's NO.1 Dance Simulation Game for 20 years
Linked with PIU M & PIU H5
Upgrade 3
Online Matching System
Match up Game Play with Players Worldwide
Upgrade 4
Enhanced User Interface and Convenience
Renewal for the Level of Song Difficulty
More than 100 Reward Titles