TICKET REDEMTION
BASKETBALL PRO
Pound, score and enjoy with everyone!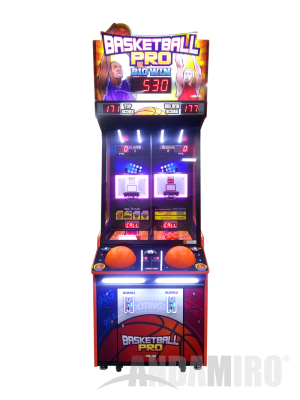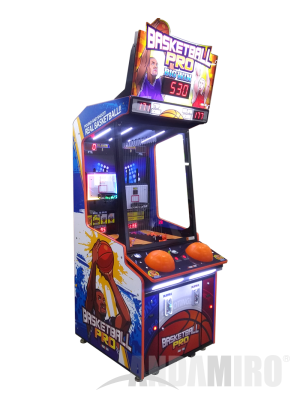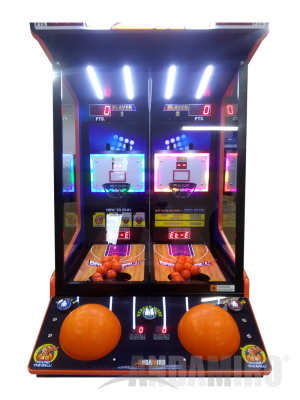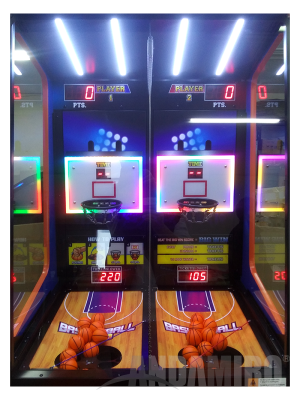 Dimensions
801mm x 988mm x 2,500mm
32" x 39" x 98"
Box Size
900mm x 1,150mm x 2,200mm
35" x 45" x 87"
Shipping Weight
260 kg / 573 lbs
SUPPORT
Leaflets

Manuals

Trouble shooting Document

WATCH & SOLVE
FEATURES

Pound, score and enjoy with everyone!
Easy to understand and simple to play
Unique player interface is actual size of an official basketball

Air-powered ball hemisphere interface allows players to control all their shots
Make a basket for 3 points
– score 6 points in final 10 seconds
Baskets move up and down
2 player stations; side-by-side
competitive mode or single play
Compact footprint is perfect fit for bars and street stops.
And it will stand out in any FEC!
GALLERY
Sorry, this is not available at the moment.
PARTS
동기화 작업중입니다
.
페이지를 이동하거나 닫으면 오류가 발생할 수 있습니다.
No.

Part name

Part picture

Code

Info

Part picture
Part Add