How to check the part number in ANDAMIRO homepage
Andamiro celebrated its 30th anniversary in 2022, has renewal the homepage. A more intuitive and customer-friendly company's philosophy is contained on this homepage renewal.
There are many changes on the homepage, the method of checking the parts has also changed. You can go to 'SUPPORT' -> 'Parts' as shown in the picture below, you can easily check the picture of the part and the part number.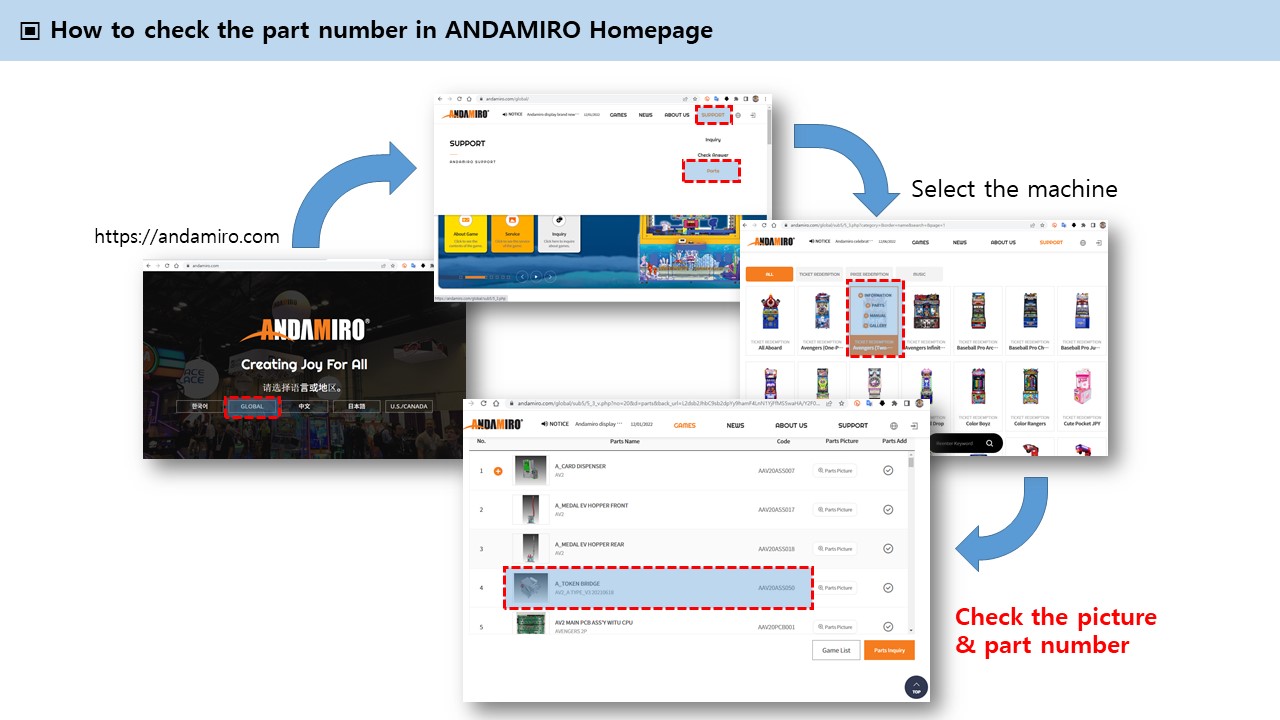 TOP